My Practice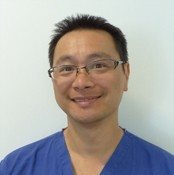 Dr. Kare Tang
Dr. Kare Tang
Tel: 07920 111537
I am a consultant cardiologist trained in the UK and have been practicing since 2002 both in the NHS as well as a private sector. My current base is in Colchester, Essex as well as in London.
My places of specialist training includes world renowned institutions (Papworth Hospital, Cambridge; Hammersmith Hospital, London and Prince of Wales Hospital,Hong Kong).
I am experience in broad areas of cardiology with interests in cardiac prevention and rehabilitation, heart rhythm disturbances and pacing, valvular heart diseases, management of hypertension, lipid control, diagnosis and the treatment of heart failure as well as coronary heart disease. My sub-specialty interest is interventional cardiology where I am highly experienced in the treatment of coronary artery disease via a percutaneous method (Angioplasty and stenting with Percutaneous Coronay Intervention).
I also have vast experience and carried out numerous coronary angiography as well as cardiac pacemaker insertion.
I also carry out non-invasive investigation include ECG/24 hours holter/Exercise ECG interpretation, transoesophageal echocardiogram and transthoracic echocardiography as well as myocardial perfusion scan imaging. New techniques of CT coronary calcium scoring and CT angiography are also carried out.
CARDIOLOGY EXPERIENCE
Current NHS Appointment:
Consultant Cardiologist in Colchester Hospital since 18/03/2002
Senior Consultant Cardiologist . Member of the Essex Cardiac Network Board. Provide 2 cardiology clinics and daily cardiac service to inpatient and outpatient care. Managing CCU, RACPC, heart failure clinic and AF clinics. Undertaking invasive coronary and heart catheterisation ( 8 per week), Permanent pacing (3 per week), transoesophageal echo (2 per week). Training and supervision of Registrars and junior staff.
Summary of Cardiological Experience
I have provided Cardiology consultation services for all the hospitals I have worked in. I have a wide experience in the management of acutely ill patients on coronary and intensive care units. I am totally proficient in central venous cannulation (internal jugular, subclavian and femoral), Swan-Ganz monitoring, emergency temporary pacing, pericardiocentesis (subxiphoid and apical), DC cardioversion as well as management of complications of coronary surgery and angioplasty.
Cardiac Catheterisation
Regular cardiac catheterisation list for 15 years
Over 3000 studies performed, including coronary angiography, valve assessment, graft studies, pre-transplant assessment, ventriculograms and congenital heart disease studies.
Proficient in both femoraland radial approaches.
Interventional Cardiology
2 angioplasty lists at Prince of Wales Hospital in Hong Kong, 1 angioplasty list at Papworth. 3 angioplasty list at the Hammersmith Hospital.
1st operator in over 800 cases, 2nd operator in 200 cases.
Experience in balloon angioplasty, stenting and pressure wire assessment as well as Intravascular ultrasound (IVUS).
Now part of the Primary Angioplasty team for the Heart Attack centre in Essex.
Echocardiography
Regular echocardiography list.
Over 1000 transthoracic studies performed and reported on including in emergency and out of hours service.
200 transoesophageal echocardiogram (TOE) studies performed including in emergency and intra-operative as well as elective proviso.
Principal TOE operator in current post.
Some exposure to contrast stress echocardiogram with exercise and pharmacological stressor. Reporting under supervision in Hong Kong.
Pacing and Electrophysiology
Insertion of over 1000 permanent pacemaker (Single and dual chamber).
Proficient in cephalic vein cut-down and subclavian vein puncture approach.
Review of patients at pacing clinic with experience in programming and interpreting.
10 biventricular pacemaker and Cardioverter/Defibrillator implants.
Nuclear Cardiology
Trained reporting of MIBI and MUGA scans with Dr D Stone (consultant Cardiologist) at Papworth.
Acquired a working knowledge of the various radionuclide technique and equipment used, understanding of the indications for these tests, and experience of interpretation and reporting. Further experienced gained supervising and reporting perfusion scans weekly under supervision of nuclear radiologists at Addenbrooke's Hospital.
Now co-reporting with nuclear radiologist at Colchester General Hospital on a weekly basis.
Non-invasive Investigations
Extensive experience and proficiency of interpreting ECG and Holter 24 hour cardiac monitoring, exercise stress testing with an understanding of the benefit
and limitation of these tests.
I am also qualified and dually accredited in General Internal Medicine as well as cardiology. I have been looking after and involved in the management of acutely ill medical patients under my care in the NHS until recently where my current cardiological workload has made continuing to be on call for this specialty untenable.